Directed by:                 Manon Beernink
Written by:                   Aurora Albin / Manon Beernink
Cinematography:       Jan van Ooijen
Production Design:    Aurora Albin
Composer:                  Paul Jonah
Editor:                          Bas F. Jansen

Eleonor:                       Sharifa Smith
Finn:                             Bruno Prent
The road to acceptance lies not within trying to hold on to the past, but in letting go of the future.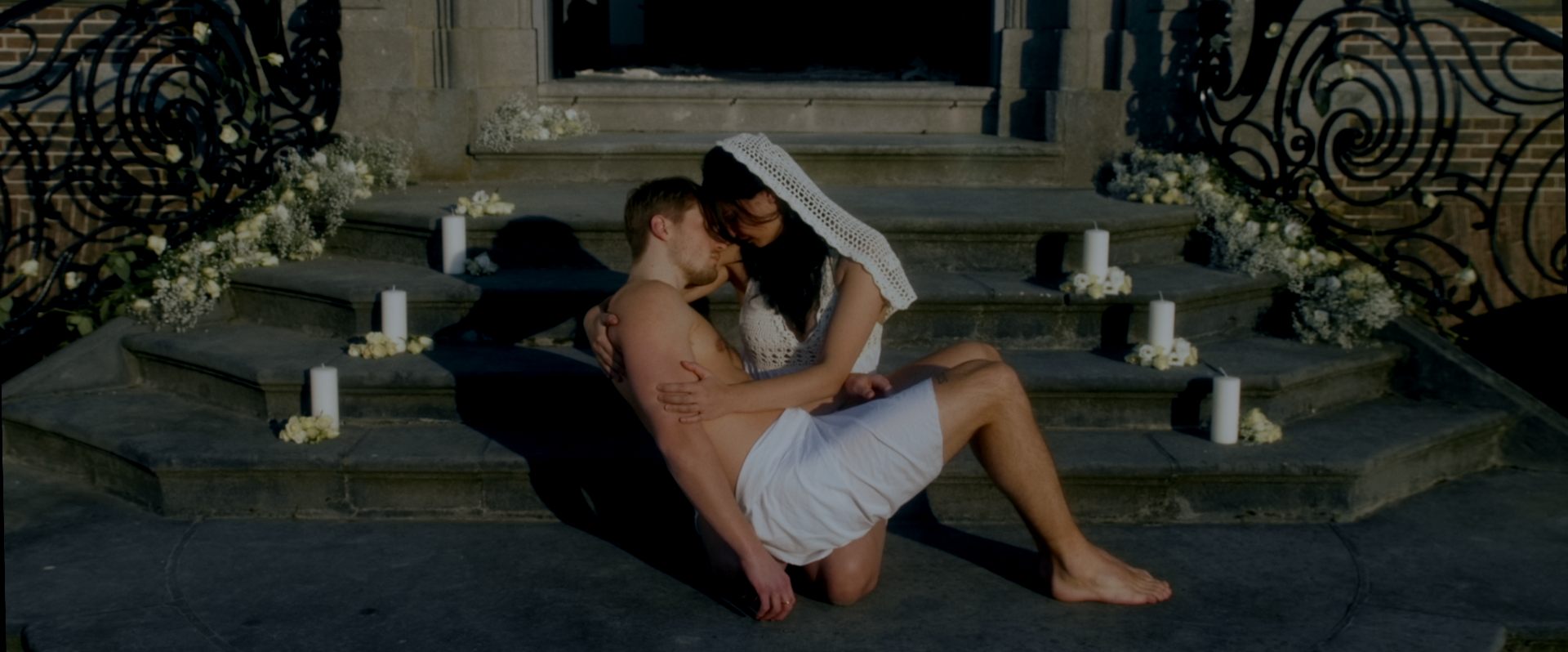 The remnants of the broken, intense and pure relationship between Eleonor and Finn leave nothing but a trail of heartache and pain behind. The idea of his return keeps her in blissful hope. What if that hope is met with Finn himself? She's confused but ready to fully submerge herself into his presence once again. Is he really there, or is this all merely an illusion to fill the void he once left behind?
A poetic short film about loss, heartache, longing and the road to acceptance. A broken heart is a treacherous thing that needs time to heal. The road to acceptance can be long and hard, and you don't have to move on or find someone new, especially not right away. It is important to feel and let it in: Heartache is a form of mourning. It takes time.
NEDERLANDS FILM FESTIVAL | STUDENT COMPETITION
Date: September 23rd 2022

Kinepolis Jaarbeurs
Jaarbeursboulevard 300, 3521 BC Utrecht


-  
-  -  -  -  -  -  -  -  -  
ST. JOOST PREMIERE CHASSÉ CINEMA BREDA
Date: July 7th 2022

Chassé Cinema 


Claudius Prinsenlaan 8, 4811 DK Breda
-  -  -  -  -  -  -  -  -  
NOW SHOW | GRADUATION SHOW
Date: 30th June to 3rd of July 2022

St Joost School of Art & Design
Beukenlaan 1, Breda (Netherlands)
Want to watch Amantes? Send an email and I'll make sure you receive the screenerlink.